Concert 5
Genre-bending Folk Duo
Sept. 4 & 5 | 6:30p | Sage Chapel
Jesse Jones,
5-string banjo, mandolin, & octave mandolin
Craig Butterfield, bass
Program to be announced on stage.
The Jones/Butterfield Duo is composed of bassist Craig Butterfield and composer/instrumentalist Jesse Jones, music professors at the University of South Carolina and the Oberlin Conservatory respectively. Their music is informed by a study of roots, jazz, rock, and classical practices, as well as various world music traditions and can be heard on the New Focus, Albany, Centaur, innova, Summit, Equilibrium, and Bridge recording labels. For more information, visit: www.jessejones.work .
Jesse Jones is a composer and multi-instrumentalist with an obsession for innovative instrument design and construction. Lurking between folk, bluegrass, roots music, the classical tradition, and the European avant-garde, Jones's numerous compositions are wide-ranging in style, instrumentation, and affect. His most recent pieces include solo and chamber works as well as concertos for viola and orchestra, piano and sinfonietta, and guitar with an odd mixture of harpsichords, mandolins, viols, and horns each tuned in quarter-tones. A touring musician in the genre-hopping Jones/Butterfield Duo, Jones is at home on mandolin-, guitar-, and banjo-family instruments as well as various keyboard instruments. He is featured as both a composer and instrumentalist on no fewer than 15 commercially-released albums, across 6 different labels. He has appeared with orchestras, mandolin in hand, has been featured at numerous folk and bluegrass festivals across the states, and even played on the nationally-broadcast "A Prairie Home Companion With Garrison Keillor" in the early 2000s. When not composing or practicing, Jones is busy at work building instruments. Currently on his workbench are hybrid acoustic guitars, plans for replicas of historical instruments, prototypes for microtonal mandolins with removable fingerboards, schema for multi-manual keyboard instruments with node-inducing stops and industrial strength whammy bars, as well as drawings for simple microtonal flutes in 5- and 7-note equal temperament. Jones teaches at Oberlin Conservatory of Music where he is Associate Professor of Composition.
Craig Butterfield is Professor of Double Bass and Jazz Studies at the University of South Carolina, where he serves as chair of the Jazz Studies department. Comfortable in many musical styles, Butterfield has performed extensively as a jazz artist as well as a classical soloist and clinician. Butterfield recently performed with saxophone artist Greg Osby at the Taichung Jazz Festival. During 2004 and 2005, Butterfield toured with the legendary jazz trumpet player Maynard Ferguson. As a member of Ferguson's Big Bop Nouveau band, he performed in renowned venues, including the Blue Note in New York, Ronnie Scott's in London, and the Bangkok Cultural Arts center as a special guest of the King of Thailand. A week at Ronnie Scott's in London was recorded and released as Maynard Ferguson's final live CD release entitled MF Horn 6. He has been a guest artist at the San Miguel International Jazz Festival in Mexico as well as the Ollin Kan World Music Festival in Mexico City, and has toured throughout South Korea and Japan. In the classical field, Butterfield has performed and given masterclasses throughout the United States. Dez Cordas, a duo with guitarist Matthew Slotkin, has released three CDs: dances songs inventions (Centaur Records), Gone Away and Pilgrimage (Summit Records). Forays, a recording featuring the Franck Violin Sonata with pianist Charles Fugo is also available on Centaur Records. Butterfield has also performed at the semiannual International Society of Bassists convention, the American String Teachers Association, Mahlerfest, and the Violin Society of America.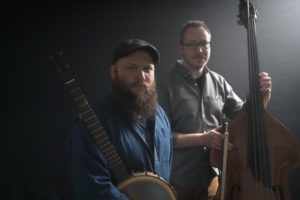 Listen to other Jones/Butterfield Duo performances: