Concert 4
Movements | for dancers and violin
Sep 4 & 5 | 6p | Klarman Hall, Groos Family Atrium
Jessie Montgomery | Rhapsody no. 2 (2020)
Elizabeth Ogonek |Cradle Dance (2020)
Daniel Bernard Roumain | Filter (1992)
Rebecca Anderson, violin
Amy Saunder, Antuan Byers, dancers
Caili Quan, choreographer
Montgomery | Rhapsody no. 2
Rhapsody No. 2 is the second of a set of 6 intended solo works, each of which is inspired by an historical composer. This virtuosic piece was commissioned by and written for Michi Wiancko and is inspired in part by Béla Bartók.
Jessie Montgomery
Ogonek | Cradle Dance
Commissioned by Helen Kim and Sam Adams, 'Cradle Dance' was a gift to my friends Matt and Laura in honor of the birth of their son, Nye in the summer of 2020. It's inspired, in part, by the doubles found in the baroque dance suite which typically serve as a single variation on a theme. I see 'Cradle Dance' as an isolated movement (perhaps a subconscious manifestation of our reality over this past year) that is part of an imaginary dance suite. It received its premiere in March 2020 on the San Francisco Symphony's streaming platform as part of a project called Playing Changes with Post:ballet.
Elizabeth Ogonek
Roumain | Filter
With Filter, violinist and composer Daniel Bernard Roumain (b. 1970) conjures the sound world of hip hop and electronic dance music on the acoustic violin. While spinning blistering virtuosic patterns, the performer is asked to "filter" the violin's coloring by moving the bow "as close to, and as far away from, the bridge as possible." This technique morphs the tone colors of the instrument by emphasizing different partials of each vibrating string to bring out the high trebles or resonant lows of the overtone series. The composer states that the "effect should emulate a high-/low-pass filter found on most DJ consoles." Each performance of Filter is thus unique as the player "filters" her sound improvisationally. This recording features the premiere of an added opening cadenza that Rachel Barton Pine requested from the composer. Titled "Hollerin' in the night…" and featuring the blues scale, it foreshadows the original composition and is meant to evoke the psychedelic blues stylings of electric guitarist Jimi Hendrix — a musician similarly fascinated by the transformation of noise into musical expression. In Hendrix's case, this meant the expressive use of the peals and shrieks of amplified electronic feedback.
Mark Clague
Violinist Rebecca Anderson has appeared worldwide as a recitalist, chamber musician, and educator. Known for her "incisive musicality" (The Oregonian), recent appearances include performances at Carnegie Hall and tours across Europe, Asia, and South America. Ms. Anderson's passion for chamber music has led to festival appearances with Music@Menlo, Chamber Music Northwest, Lake Champlain Chamber Music Festival, the Savannah Music Festival, and Music From Angel Fire. She has performed in concerts presented by the Chamber Music Society of Lincoln Center and the Philadelphia Chamber Music Society, as well as appearances at Carnegie Hall, the Kennedy Center, and Library of Congress. As an educator and arts advocate, Ms. Anderson is currently Interim Director of the Violin Program at Cornell University. She was previously Visiting Artist at the Crane School of Music SUNY Potsdam. In 2019, she co-founded the Anderson-Sasaki duo, a violin/piano duo that creates residencies focused on strengthening community through varied interactive performances and presented recitals. Ms. Anderson is founding co-director of VOTESart, a non-partisan organization that uses music to promote voter registration and civic engagement across the country. Originally from Portland, Oregon, she is an alumna of the Curtis Institute of Music, the Juilliard School, the Royal Conservatory of Music, and Ensemble Connect (formerly Ensemble ACJW).
photo | Rick Kolbell
Antuan Byers (he/him) is a dancer, creative entrepreneur, and arts activist based on Lenapehoking (Manhattan, NY). He is a graduate of the Ailey/Fordham BFA Program, and holds a certificate from the Parsons School of Design. Antuan has been featured in OUT Magazine, Dance Magazine, Dance Business Magazine, Dance Spirit Magazine, and has cultivated artistic partnerships with brands such as Acura, Barney's NY, Brooklinen, Nike, Jaguar, and Urban Outfitters, and global modeling campaigns including ASICS and Capezio. He is represented by Stetts Modeling Agency NYC.
Antuan has also danced for recording artists Erykah Badu, Jennifer Holliday, and has choreographed for The Skins, and D.R.A.M. After touring internationally with Ailey II, he returned to Lincoln Center to rejoin the Metropolitan Opera Ballet, where he is a frequent performer. He has also performed with The Washington National Opera Ballet, Keigwin + Co., MorDance, Mark Morris Dance Company, as well as solo work by Kyle Abraham. Antuan is a fellow in The National Center for Choreography at The University of Akron of the Arts Creative Arts Residency Program where he is a thought partner to Bebe Miller. Antuan is a steering committee member of the Dance Artists' National Collective, is a founding member of the Black Caucus at the American Guild of Music Artists, where he also serves as a member of the Board of Governors representing dancers in the New York Region. He is the Founder/CEO of Black Dance Change Makers.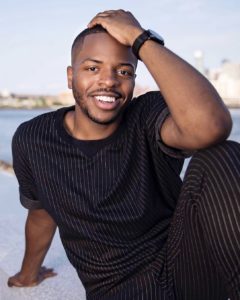 Caili Quan is a New York-based choreographer who danced with BalletX from 2013 to 2020. She has created works for BalletX, Owen/Cox Dance Group, UC Santa Barbara, Columbia Ballet Collaborative, and Ballet Academy East. She served as an Artistic Partnership Initiative Fellow and a Toulmin Creator at The Center for Ballet and the Arts at NYU. With BalletX she performed new works by Matthew Neenan, Nicolo Fonte, Gabrielle Lamb, Penny Saunders, Trey McIntyre, and danced at Jacob's Pillow Dance Festival, Vail Dance Festival, Belgrade Dance Festival, and DEMO by Damian Woetzel at the Kennedy Center. Mahålang, a short documentary that wove familial conversations of her Chamorro Filipino upbringing on Guam with scenes from BalletX's Love Letter, was accepted into the Center for Asian American Media Festival (CAAMFest 2021).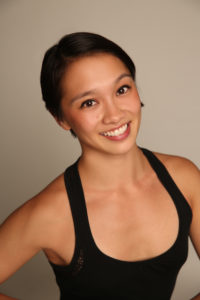 Amy Saunder learned to dance in Harare, Zimbabwe, where she was born. She moved to the United States in 2002 and studied ballet at the North Carolina School of the Arts under the tutelage of Ethan Stiefel. After graduating, she went on to train with North Carolina Dance Theatre and Richmond Ballet. Amy has danced professionally with The Suzanne Farrell Ballet, Eugene Ballet, BalletNext, Traverse City Dance Project, Eglevsky Ballet, and Ballet NY. She has been freelancing in New York City since 2016, performing for companies like Gleich Dances, Indelible Dance, Brookoff Dance Repertory Ensemble, MorDance, and Movement Headquarters and is the co-director and co-founder of konverjdans (converge/dance).
Jessie Montgomery is an acclaimed composer, violinist, and educator. She is the recipient of the Leonard Bernstein Award from the ASCAP Foundation, and her works are performed frequently around the world by leading musicians and ensembles. Her music interweaves classical music with elements of vernacular music, improvisation, language, and social justice, placing her squarely as one of the most relevant interpreters of 21st-century American sound and experience. Since 1999, Jessie has been affiliated with The Sphinx Organization, which supports young African-American and Latinx string players. She currently serves as composer-in-residence for the Sphinx Virtuosi, the Organization's flagship professional touring ensemble. She was a two-time laureate of the annual Sphinx Competition and was awarded a generous MPower grant to assist in the development of her debut album, Strum: Music for Strings (Azica Records). She has received additional grants and awards from the ASCAP Foundation, Chamber Music America, American Composers Orchestra, the Joyce Foundation, and the Sorel Organization.
The New York Philharmonic selected Jessie as one of the featured composers for their Project 19, which marks the centennial of the ratification of the 19th Amendment, granting equal voting rights in the United States to women. Other forthcoming works include a nonet inspired by the Great Migration, told from the perspective of Montgomery's great-grandfather William McCauley and to be performed by Imani Winds and the Catalyst Quartet; a cello concerto for Thomas Mesa jointly commissioned by Carnegie Hall, New World Symphony, and The Sphinx Organization; and a new orchestral work for the National Symphony. Jessie was a founding member of PUBLIQuartet and is currently a member of the Catalyst Quartet. She continues to maintain an active performance career as a violinist appearing regularly with her own ensembles, as well as with the Silkroad Ensemble and Sphinx Virtuosi. Jessie is currently a Graduate Fellow in Music Composition at Princeton University. For her full bio, go to jessiemontgomery.com
photo | Jiyang Chen
Elizabeth Ogonek is an American composer. Her orchestral music has been commissioned and/or performed by the London Symphony Orchestra, the Chicago Symphony Orchestra, the BBC National Orchestra of Wales, the Los Angeles Philharmonic, the Toronto Symphony Orchestra and the Royal Philharmonic Orchestra. She has also written music for Xak Bjerken, Music Academy of the West and the Santa Fe Chamber Music Festival. During the 2021-22 season, Ogonek's music will be performed by BBCNOW, the LA Phil, the San Francisco Symphony, the Detroit Symphony Orchestra, the Swedish Radio Symphony Orchestra, the Bournemouth Symphony Orchestra and the Melbourne Symphony Orchestra. A former Beinecke and Marshall Scholar, Ogonek received degrees from Indiana University, Jacobs School of Music, the University of Southern California, Thornton School of Music and the Guildhall School of Music and Drama. She was the Mead Composer-in-Residence at the Chicago Symphony Orchestra from 2015-18 and an Assistant Professor of Composition at Oberlin Conservatory from 2015-21. Currently, Ogonek is an Assistant Professor of Composition at Cornell University. More information can be found at http://elizabethogonek.com/.
photo | Aleksandr Karjaka
Daniel Bernard Roumain (DBR) is a prolific and endlessly collaborative composer, performer, educator, and social entrepreneur. "About as omnivorous as a contemporary artist gets" (New York Times), DBR has worked with artists from Philip Glass to Bill T. Jones to Lady Gaga; appeared on NPR, American Idol, and ESPN; and has collaborated with the Sydney Opera House and the City of Burlington, Vermont. Acclaimed as a violinist and activist, DBR's career spans more than two decades, earning commissions by venerable artists and institutions worldwide. Known for his signature violin sounds infused with myriad electronic, urban, and African-American music influences, DBR takes his genre-bending music beyond the proscenium. He is a composer of chamber, orchestral, and operatic works; has been nominated for a Sports EMMY for Outstanding Musical Composition for his collaboration with ESPN; featured as keynote performer at technology conferences; and created large scale, site-specific musical events for public spaces. DBR earned his doctorate in Music Composition from the University of Michigan and is currently Institute Professor and Professor of Practice at Arizona State University. An avid arts industry leader, DBR serves on the board of directors of the League of American Orchestras, Association of Performing Arts Presenters and Creative Capital, the advisory committee of the Sphinx Organization, and was co-chair of 2015 and 2016 APAP Conferences. More information can be found at https://www.danielroumain.com .