Concert 1
Body Percussion | Voice Theater
Sept. 4 & 5 | 4p | Johnson Museum of Art, Appel Lobby
François Sarhan | Situation 7 (2012)
Kurt Rohde | to sing (2018, rev. 2021)
Georges Aperghis | Retrouvailles (2010)
Lucy Fitz Gibbon, soprano
MikeDrop Duo (Michael Compitello & Mike Truesdell), body percussion
Georges Aperghis is one of the truly unique and creative compositional voices of our time. A work by Aperghis is not only sound, but a strong visual drama as well. In the case of Retrouvailles, nonsense syllables and non-sequitur words and syllables paint a subconscious picture amidst a nonsensical narrative. Two old friends meet, speaking a language deeply familiar to them but opaque to the viewer. They embrace, reminisce, and share a drink.
Mike Truesdell
Kurt Rohde's to sing (2018) was composed for Lucy Fitz Gibbon to sing at a conference/festival in honor of Christopher Reynolds.
As a musician, scholar and colleague (must these be separate things?), Christopher Reynolds has always demonstrated an honesty and enthusiasm in all that he undertakes. My little tribute to Chris is a solo soprano setting of the modular poem by Markus Kutter, which is the text used by Luciano Berio in his Sequenza III for Female Voice. Mine is not meant as a 2.0 version of the Berio setting, but thanks to the fact that the Berio exists, well… the allusions are inescapable. Since the lines of the poem can be read in any number of orders, I have decided to focus on using the act of reordering as a means to create a variety of different meanings to the phrases. The orderings and fragmentation I have chosen use all the lines of the poem in a number of combinations, with the exception of the line to sing: this line is saved for the end of the song. This is the only point these two words are heard, as the slowest and most languorous music of the setting unfolds and reaches outward, only to have the voice run out of music (and words) to sing, and go silent.
Kurt Rohde
Aperghis's Retrouvailles performed by MikeDrop
François Sarhan's Situation 7 (2012)
Noted for her "dazzling, virtuoso singing" (Boston Globe), soprano Lucy Fitz Gibbon believes that creating new works and recreating those lost in centuries past makes room for the multiplicity and diversity of voices integral to classical music's future. As such, Ms. Fitz Gibbon has given U.S. premieres of rediscovered works by Baroque composers Francesco Sacrati, Barbara Strozzi, and Agostino Agazzari, as well by 20th century composers including Florence Price, Joel Engel, Tadeusz Kassern, and Jean Barraqué. She has also worked closely with numerous others, including John Harbison, Kate Soper, Sheila Silver, Katherine Balch, Reena Esmail, Roberto Sierra, Anna Lindemann, and Pauline Oliveros. As a recitalist Ms. Fitz Gibbon has appeared in such venues as New York's Carnegie Hall, Metropolitan Museum of Art, Park Avenue Armory, and Merkin Hall; London's Wigmore Hall; and Toronto's Koerner Hall. She has also appeared as a soloist with the Saint Paul Chamber Orchestra, Albany Symphony, Richmond Symphony, and American Symphony Orchestra, among others. Her discography with collaborative partner Ryan McCullough includes Descent/Return (May 2020), featuring works by James Primosch and John Harbison, and Beauty Intolerable (February 2021), Sheila Silver's complete art song repertoire alongside performers including Dawn Upshaw, Stephanie Blythe, and Gilbert Kalish. She is interim Director of the Vocal Program at Cornell University, on the faculty of Bard College Conservatory's Vocal Arts Programs, and guest faculty at Kneisel Hall (2020-21). For more information, see www.lucyfitzgibbon.com.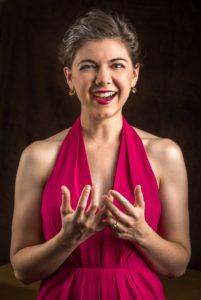 Michael Compitello is excited to rejoin MikeDrop, where he occupies the position of "Mike C."
Mike is active as a chamber musician, soloist, and teaching artist. He has developed sustained collaborations with composers such as Thomas Kotcheff, Tonia Ko, Amy Beth Kirsten, and Robert Honstein on new works, in addition to working with Helmut Lachenmann, David Lang, John Luther Adams, Alejandro Viñao, Marc Applebaum, and Martin Bresnick on premieres and performances of new solo and chamber works. Currently, Michael's project Unsnared Drum (released August 2021 on New Focus Recordings) seeks to reexamine the snare drum through new works by composers Nina C. Young, Hannah Lash, Amy Beth Kirsten, and Tonia Ko. With cellist Hannah Collins as the "remarkably inventive and resourceful" (Gramophone) New Morse Code, Michael has created a singular and personal repertoire through collaboration with some of America's most esteemed young composers. Michael is also a member of Percussion Collective, an ensemble dedicated to refined performances of contemporary percussion repertoire, with whom he performed as soloist with the Colorado Symphony, and on concert series across the country. Michael is Assistant Professor of Percussion at Arizona State University and holds degrees from The Yale School of Music and the Peabody Institute of Johns Hopkins University. For more information visit michaelcompitello.com.
Prepare for the Mike to be dropped! Though Mike Truesdell's earliest memory of Mike Compitello is a daunting doctoral exam at Yale University, the relationship has flourished full of mutual respect for each other's craft and mutual understanding of all things Seinfeld. Mike has performed with the New York City Ballet, International Contemporary Ensemble, Lucerne Festival Ensemble conducted by Pierre Boulez, and with members of the New York Philharmonic, Metropolitan Opera, Chamber Music Society, and Alarm Will Sound, among others. Additionally, he has recorded with Renée Fleming, Vanguard Jazz Orchestra (Grammy® nominated), Charles Wuorinen, Gil Evans Project (Grammy® nominated), as well as co-producing the Zeltsman Marimba Festival double-disc of Intermediate Masterworks for Marimba. As an educator, Mike is the newly-appointed Assistant Professor of Percussion at Ithaca College, and has been on the faculties of University of Northern Colorado, Rutgers University and Columbia University. During the summer months, he can be found at the Zeltsman Marimba Festival, the nief-norf Summer Festival, the Composer's Conference, among others. A native of Wisconsin, he attended Lawrence University and moved to New York to study at The Juilliard School (M.M. '11 and D.M.A. '16), where his primary teachers were Dan Druckman, Greg Zuber, Markus Rhoten and Gordon Gottlieb. More information about Mike can be found at www.miketruesdell.com.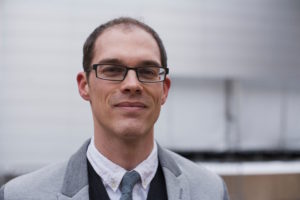 Georges Aperghis was born in Athens in 1945. He has lived and worked in Paris since 1963. His work is notably characterized by a curiosity about languages and their meaning. His compositions, whether instrumental, vocal or for stage, explore the borders of the intelligible.
Aperghis' music is not strictly linked to any dominant contemporary musical aesthetics but it functions in dialogue with other forms of art and an extreme open-mindedness. He includes electronics, video, machines, automatons or robots in his performances. Aperghis works closely with a group of interpreters who are entirely part of the creative process. They are comedians (Edith Scob, Michael Lonsdale, Valérie Dréville, Jos Houben), instrumentalists (Jean-Pierre Drouet, Richard Dubelski, Geneviève Strosser, Nicolas Hodges, Uli Fussenegger) and vocalists (Martine Viard, Donatienne Michel-Dansac, Lionel Peintre). Since the 90's, he has collaborated with dancers (Johanne Saunier, Anne Teresa De Keersmaeker) and visual artists (Daniel Lévy, Kurt D'Haeseleer, Hans Op de Beeck). The main european contemporary music ensembles that have developed a working relationship with Aperghis through commissions are Ictus, Klangforum Wien, Remix, Musikfabrik, Ensemble Moderne, Ensemble Intercontemporain, Vocalsolisten, the SWR choir. Recent distinctions include the Mauricio Kagel Prize in 2011, the Golden Lion for Lifetime Achievement – Venise Biennale Musica 2015, the BBVA Foundation Award « Frontiers of Knowledge » in 2016 (category contemporary music), the Foundation Kaske-Munich in 2016, Grand Prix SACD 2018, and the Ernst von Siemens Music Prize 2021.
photo | Kai Beinert
Musician Kurt Rohde is a viola player, teacher, and composer who is fascinated with the codification of failure in current culture, and is always searching for ways to incorporate notions of catastrophe into the way he makes work. He is Artistic Advisor with the Left Coast Chamber Ensemble, Artistic Director of the Composers Conference, a curator at the Center for New Music, teaches music composition at UC Davis, and works with emerging musicians helping them find creative paths to practice in their life. He has received the Rome Prize, the Berlin Prize, fellowships from the Radcliffe-Harvard Institute for Advanced Study and Guggenheim Foundation, as well as awards from American Academy of Arts and Letters, Barlow, Fromm, Hanson, and Koussevitzky Foundations. His album, It wasn't a dream?, was released on Albany Records in winter 2020.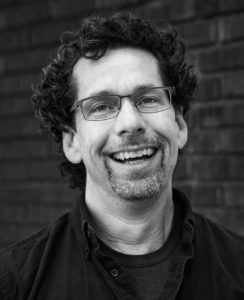 Born in 1972 in Rouen, France, composer François Sarhan graduated from the Conservatoire National Supérieur de Musique et de Danse in Paris. He conducted comparative literature studies and took part in IRCAM Institute courses in Paris, where he also taught from 1998 to 2002. Since 1999, he has taught at the Université Marc Bloch in Strasbourg. François Sarhan writes music theatre works, solo and chamber music and often combines traditional instruments with electronics. Since 2000 he has been presenting multimedia works at the CRwTH artists' collective, which he co-founded. His works are presented at international festivals and have been interpreted by Ensemble Modern, ensemble recherche, the Ictus Ensemble and the Orchestre Philharmonique de Radio France.